Your Team of Accounting Partners
Ivy Fivey, CEO
Ivy Fivey is the owner, CEO and CFO of One Stop Consulting Shop, LLC. Ivy has over 15 years of local government experience in operations and administration in Miami-Dade, Broward and Palm Beach municipalities. She has a Master's Degree in Public Administration, a Specialization in Policy Analysis, a Bachelor of Arts in Political Science, Magna Cum Laude and a Law Ethics and Society Certificate from Florida International University. She also holds the following certifications:
Accredited Small Business Consultant, AASBC
Certified QuickBooks ProAdvisor, Intuit
Bookkeeper Certification, NACPB and CPRP Certified, NRPA
NIMS Compliant, FEMA and CPTED-Certified, Basic, FL Attorney General's Office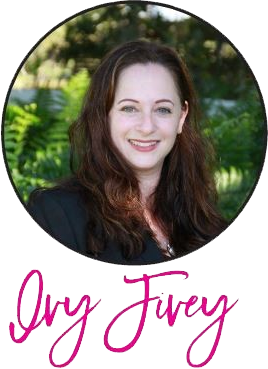 Ivy Fivey, CFO Advisor and Managerial Accountant founded One Stop Consulting Shop, LLC, an accounting and tax practice in 2013. Working in public service for almost 18 years and learning the personalities of the players, Fivey brings intuitive guidance to practical business planning. Fivey's passion is helping bridge the gap between finance and operations by piecing together the puzzle of budgeting, business and taxes. One Stop Consulting Shop, LLC serves clients in all states and offers all accounting services including bookkeeping, payroll, tax planning, tax preparation, tax problem resolution and QuickBooks Training/ Consulting. With a team of professionals and tax advisors by her side, Fivey uses her In-Touch Action Plan to get in touch with the needs of her clients while helping her clients get in touch with their business.
Robert Fivey, Chief Operations & Technology Officer
Rob Fivey is Certified in disaster recovery and storage solutions; is responsible for network security and redundancy for One Stop and implements our disaster preparedness plan during hurricanes and other events to keep our clients' data safe! With over 30 years in the field, our team, our clients and their data are in safe hands!
Our Client Managers
Stephen Johnson
Stephen Johnston has over 10 years of experience in office management and has a keen eye for detail! Coming up on 9 years with One Stop, his focus is quality control and an ability to quickly figure out solutions. Stephen is a Certified QuickBooks Online ProAdvisor and handles all QuickBooks Online Remote-Training, Set Up and Support! Stephen is a loyal member of the One Stop family!
Alison Ripley
Alison has over 20 years of experience in customer service and with a long history of working for Walt Disney World as a research team member, she brings efficiency and creativity to the team! Alison works with client organization and customer relations.
Melvin Tiburcio
Melvin brings a mix of operational budgeting and hands-on management to the table with 13 years experience as a Custodian Engineer overseeing a multi-million dollar budget implementation. Understanding the importance of communicating the budget into real world cashflow is a very important aspect of small business budgeting and we are excited for Melvin to share that knowledge with our clients!
Miriam Rivera
Miriam has joined the One Stop family as a Client Relations Manager, helping bridge the communication gap that can sometimes happen. With over 20 years of experience in the New York school system, communication skills are Miriam's area of expertise. Clear communication and a thorough understanding are part of our mission so we felt it's important for clients to be able to speak with someone when their Client Managers are not always available. Miriam brings a feeling of family to our clients and will help streamline the flow of communication and documents across all divisions.
Team of Tax Professionals
Our team of contracted, licensed and insured Tax Professionals bring diversity of education and experience to our firm and our clients. We believe that trust and relationships are the key to a great experience so we match each client to the most suited tax professional for their needs, complexity and preferences! Only CPA and EA licensed Tax Professionals work with our clients on their tax returns and planning needs! Our team of tax professionals has a combined 75 years of experience, growing daily as part of the One Stop Tax Team!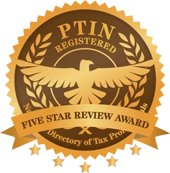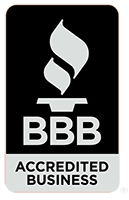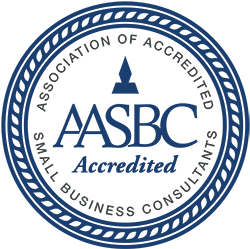 Ten Years of Testimonials
What you do for us means SOOOO MUCH!!!! The absolute best thing to happen to my business last year was finding you and your services. 
Bobby Crisp 
January 2023
I cannot recommend a better business for all of your tax and book keeping needs. Ivy and her team do an amazing job of keeping up with the complicated matters that bookkeeping can be. We have been using this team for a couple of years now and it seems that each year gets easier and easier. When we first got into contact with Ivy she was able to help us clean up our books and got us organized and setup with their efficient systems. I can always contact Ivy, Kellie, or anyone on their team and I receive a rapid response with the answer I am looking for. One Stop has set a standard that will be very difficult if not impossible to beat. Thank you One Stop for all that you do!
Hunter Janes
June 2022
Affordable, reliable and knowledgeable with awesome customer service.
Tina Wilson
New Creations Salon
April 2022
Ivy, I appreciate you and your staff for being the best accounting/bookkeeping team I have worked with since starting my business's.  Keep up the good work!
Sal Cusumano
President of Prime Technical Consulting LLC Realtor with Keller Williams Advantage III
February 2022
Anyone who is a friend of Ivy's is a friend of mine!!
Christina CooperFoster
Certified Professional Life & Business Coach for Women
September 2021
Just wanted to let you know that I spoke to both Kyle and Darnell today. It is obvious that you value who you let in to your professional circle.  They seem genuine and trustworthy which is very important to me.  Ivy, I can't tell you how excited I am to be working with you and your team.  For once in my life I finally feel like I have people in my corner who actually have my best interest at heart.  Thank you so much. 
Jorge Mercado
September 2021
If you are looking for a business partner who is on the ball, organized, and gets tasks done on time – then look no further.  Not only does OSCS know their tax craft, they know exactly what to do and file to benefit YOU and your business.  Not pushy, well spoken, professional and friendly.  Now, that's service for such a painful topic!
Brenda Torres, Local Guide, Lifestyle Publications
July 2021
One Stop Consulting Shop is one of the most responsive, helpful companies I've ever had the pleasure of working with.  When it comes to professionalism, knowledge, problem-solving and going the extra mile, Ivy is the BEST!  We are so thankful to have found One Stop Consulting Shop and have already recommended to family and friends.
CM Simon
July 2021
One Stop Consulting Shop is hands down the best firm in Central Florida.  The team at One Stop is quick to respond and they are all professional and knowledgeable. 
Maria Napolitano
July 2021 
I just can't say enough good things about One Stop Consulting Shop.  They are truly the best.  They really care about small businesses.  Ivy and her team are professional and responsive.  I actually can't believe their prices.  They are such a good value.  I highly recommend One Stop Consulting Shop!!
James Groves
July 2021
Ivy is fantastic — highly recommend!!
Sophia D
July 2021
I have been using One Stop Consulting Shop for years to run my books for me.  They are fast, responsive, and I get a personalized report every month saving me time.  That time I use to go after new business!  I love working with Ali and Ivy.  They make up a great team. 
Tony Busby
July 2021
One Stop Consulting Shop has made a world of difference in my ability to understand my finances and taxes.  They're such a great team!
Koskey's Virtuous Cleaning LLC
June 2021
I've been using One Stop Consulting Shop for over a year now for bookkeeping and tax services and am so happy I did this for my business. They have been an integral part of my business success. Ivy and Ali have taught me the best way to handle my taxes and balancing my books and take the stress out of my finances so I can focus on my services. I highly recommend One Stop Consulting Shop!
Shannon Rollins
June 2021
You are the best Ivy!  Love working with you!
Jamaar Manlove, Florida Merchant Services
June 2021
Ivy is in her business for the right reasons.  She's an EASY referral!
Kyle Davis
April 2021 
Ivy and her team are phenomenal!!!
Marc Donald Piquant
April 2021 
Ivy makes sure your taxes are done CORRECTLY!  You will not get in trouble with the IRS.
Trish Murphy
April 2021 
I am always confident referring people to you! 
Shannon Musgrave
April 2021 
Best #bookkeeping and #Taxseason person only Echevarria Travel uses in the #Centralflorida area since 2017. Are you a 1099 or small business owner, need a good bookkeeper to do month books or just someone to do your taxes. One Stop Consulting Shop, LLC is the best and Ivy Fivey and her staff are the best. Contact me to set up an introduction to Ivy and let her show you her magic of herself and her business.  Thank you.
Cheryl and Nelson Echevarria, Echeverria Travel
March 2021
Thank you Ivy and Team for tackling my taxes madness lol and performing MAGIC!
Darnika Koskey, Koskey's Virtuous Cleaning LLC
March 2021
Working with Ivy Fivey and her team at One Stop Consulting Shop was such a beautiful experience. Doing a purchase transaction for a very busy Self Employed Realtor and Investor, makes for a challenging Underwriting file for any Loan Consultant to work with.  I was able to get impressive P & Ls from One Stop Consulting Shop in the beginning of January for 2020 for this file.  Not only that, they were able to meet underwriting guidelines to redo the mix for the P & Ls for November to January to clear our condition.  Such a pleasure working with the team, they are responsive on email and on the phone.  Their software is easy to read, and the presentation is outstanding to have my borrower and Lynette Warren, Sr Mortgage Consultant at JW Capital, LLC look great!  Thank you Ivy and your team for all your due diligence in helping us get to closing with ease instead of a challenge.
Lynette Warren, Your Mortgage Consultant for Life!
March 2021
I want to thank you so much for helping my son with his taxes. You have been extraordinary to work with and there is no one I would trust or recommend higher.   I just wanted to express my gratitude to you and your Team Fivey. Thank you!
Sherry Hemstreet LLC 
February 2021
You are honestly the best!  Thank you for providing your insight!  Super helpful to me and my new endeavor.
Keishla Marie Gonzalez Hernandez
August 10, 2020
Thank you for what you do! I love the new way of doing things for my monthly bookkeeping. Very easy to read and understand.
Autumn Clifford
July 24, 2020
Ivy has been handling my business and personal accounting for a couple of years. She is really good at what she does, very knowledgeable, and easy to work with. In other words, one of the nicest people you'll ever meet!
Andy
July 20, 2020
As an independent insurance professional, I was looking for a tax professional that could help me with tax.  Working with so many insurance companies implies dealing with a lot of tax documents.  I was anxious and having a lot of questions.  Ivy and her team put me at ease, answered all my questions and processed my tax.
They know what they are doing that is why I recommend "One Stop Consulting Shop, LLC"
Marc D Piquant, Financial professional
July 15, 2020
Always a smooth process! Thanks for making this complex topic much more digestible.
Nicole Cutrufo, Do it Well
July 15, 2020
Dear Cali, Thanks for turning this [tax return] around so quickly! Impressive!  Thanks again everyone. Really appreciate the quick turn and full on communication.
Alan Bernstein
July 14, 2020
You guys have been amazing for us, and especially this year as well with my business.  So we are grateful and know you do quality work.  Thank you so much!!
Heather and Andre Green
July 6, 2020
Have been using their service for a little over two years now and I am very happy with everything.  It is truly a One Stop Shop!
Carlos Polanco
January 2020
Thank you very much for our call.  I do appreciate your honest approach and client centricity!  It's inspiring for a new entrepreneur.  I am true ambassador of how you made my entrepreneur project started!
Nicole Cutrufo, Founder, Do It Well
April 18, 2019
Thank you again this was the most amazing tax experience ever lol.
Michelle
April 9, 2019
I just wanted to take a moment to thank you and your team.  As part of your network group, we have secured the following services in less than a year:
Tax Preparation and untangling with you, Cali and Ken
QuickBooks Online with support – you and Steve
Credit Card Processing with Donni
Medical/Dental/Vision/Aflac Insurance with Denny, Beth and now Carrie
Signs- with Curt
IT Service/Support/Equipment with Rob and his team
Every single one of these teams/individuals have been professional, knowledgeable in their field or product and have been top notch in customer service and availability.  These kinds of relationships are what is helping our business grow and be successful and we could not be happier.
I have thanked each one of them but wanted to take the extra step to let you know that your network group is top notch and we appreciate the referrals.
Jennifer Pack, Exec Aero, LLC
February 12, 2019
Ivy was patient and understanding while educating me on the nuances of my business. Thank you!
Erin Ward
November 2018
Where have you people been all my life?  Thank you so much!
Scott Hill, Creative Director / Project Manager, TCHNLGY LLC
October 2018
Dear Ivy, thank you for taking care of my 2017 tax returns.  The work was fast and the service professional.  Cali was a great resource, very knowledgeable and quick to respond to my questions.  I liked that she copied you on all the correspondence so that you were kept informed throughout the process.  
I had been with the same accountant for 9 years.  I was reluctant to partner with anyone else, but you made it easy for me to work with you and to trust you.  I am excited to share your services with my colleagues and friends and anyone else who asks.  
It gives me great comfort to have the One Stop team handling my family's personal taxes.  I look forward to partnering with you further on all my professional bookkeeping and accounting needs. Best regards
Alan Bernstein President, HR Office Savers Inc
October 10, 2018
Ivy has thoroughly impressed me.  She is a great accountant with amazing people skills.  She is extremely intelligent and will definitely answer all your questions.
Demarick Patton
September 2018
Ivy, thank you so much for taking the time to walk us through our fiscal reports today. You and your team are fantastic and have positioned us for success when it comes to our bookkeeping and understanding the financial landscape of our business. None of this would be possible had it not been for Curt Zielinski referring your company to us. Clearly, you've got some ambassadors out there and we're happy to join that group now. We look forward to a long relationship with you and the entire One Stop Consulting Shop family.
Sean and Sharen Phillips, Genesis Signs & Graphics
September 2018
I have been a client with One Stop Consulting Shop for over a year.  I love that they keep me organized! Ivy and her team are very responsive to my questions and always helpful.  I feel less stressed about tax season and know that the monthly service they provide keeps me on track for the year.
Sara P
July 2018
I own a Power Washing Company.  One Stop is always in tune with my business.  The personal service is second to none! Very responsive if I need them.  Very knowledgeable about what I need and when I need to be doing it.  I will always be with them!
July 2018
Dear Ivy, Thank you so much for an excellent presentation!  As I said, I love the way you pull all accounting concerns into an all-encompassing, holistic approach.
It was a perfect dovetail into how I discuss small business:  everything is interwoven and co-dependent!
In gratitude to you,
Judith Ann Mitchell
June 2018
I stopped by to see a referral I sent you. She is so happy with your services and she loves you. Thank you so much for helping her. You could see the joy in her face 😁.
Beth Fiffie, District Sales Coordinator, AFLAC
May 2018
It will be hard to find a better accounting firm than One Stop Consulting Shop.
Andrew Bressers
April 2018
Ivy you're like a business angel. Thank you!
Beth Fiffie
April 2018
I was very happy when after referring a colleague to Ivy I received the following text message:
"Ivy was wonderful! I have a lot of work to do tax wise. She was so patient. I am going to hire her for my taxes and bookkeeping." As a BNI member I am proud to send referrals to Ivy because [I] know how well she takes care of my personal taxes, my business, and my referrals. Thank you Ivy, for the work you have done for me and for taking care of my referrals.
AnaMaria Tait
April 2018
Ivy, you are a tax angel!
Lisa Vax
April 2018
I just wanted to share some great feedback I received from the referral I sent you.  They said that in 30 minutes, you were able to educate them so much more than what their previous accountant had done in the last 3 years!! I reminded them that it's the number 1 reason I referred you specifically to them, because I knew you would be able to provide detailed information on how to help them the best way possible.  Just as I knew you would, you made a great first impression on them! Thank you so much for taking care of them.  They're a nice family!
Diego Muller, ADP
April 2018
You are awesome and a woman always on the RISE!!
Christina, Certified Professional Life Coach
March 2018
I want to give a great big shout out to Ivy from One Stop Consulting [Shop] and taxes.  She is the best and helped me with my RFP for a contract due tomorrow with tax season and end of the year paper work she managed to get me set and prepared for the contract.  Without her it would have not gotten done.  Again thank you very much Ivy.  We got this!!!!!!
Pete Jones
January 29, 2018
I am so glad I found Ivy and One Stop Consulting. I had a mess when I came to her from a previous "accountant". Ivy and her team come thru for me and got me on the right path. I am so thankful that there are people who do what she does to make life easier for the rest of us small business owners. Highly recommend!
Chris Kittelberger
January 2018
Facebook – 5 Star Review
September Mills
December 28, 2017
Facebook – 5 Star Review
Lissette 'Liz' Velez
December 24, 2017
Facebook – 5 Star Review
Marta Rodriguez
December 23, 2017
Facebook – 5 Star Review
Terry Drayer
December 18, 2017
One Stop Consulting Shop, LLC thank you for all you do!!
Sonya Hightower LaBosco
November 29, 2017
YouTube Video Commentary: "Great Video and Great Great Company, Echevarria Travel uses One Stop Shop."
Cheryl Echevarria
November 2017
Ivy is a rockstar at business & personal tax services & a great source for consultation information as you navigate financial decisions.  It is always a pleasure speaking with the office & the efficiency is refreshing.  It's also a great bonus knowing we do business with a company that supports the community so much.  Needless to say; I HIGHLY recommend One Stop Consulting!
Kira Marquith
November 19, 2017
Money, tax, book keeping and accounting questions???  LAY THEM ON US HERE!  [This month I am offering to my clients] a class on money and taxes from a VERY special guest speaker that is a complete expert at this. She runs a very successful consulting company AND she is even giving us a free gift!  She is known as Lisa and I's "All things money fairy god mother"! She runs our books and she is a LIFE SAVER! Her name is Ivy! 💙 (Having your books kept well is a major part of running an ACTUAL business FYI).
Autumn Clifford, Entrepreneur and Coach
November 2017
I had mine [meeting] yesterday after Impact Nona BNI Meeting. She is really great at what she does and gave me a lot of insight. 
Cheryl Echevarria
October 2017
I had the pleasure of meeting one of your [One Stop Consulting Shop] wonderful advisors! A Ms. Ivy Fivey, upon our meeting we exchanged words and I was taken back by Ms. Fivey's unwavering belief in helping small businesses and colleagues alike grow to reach a common goal.
Jonathan Benitez
September 28, 2017  
"You have DEFINITELY helped us grow our business! #orlandorealtors #thelightteam #ivysavedus"
Carey Light, The Light Team
August 22, 2017
Facebook – 5 Star Review
Amanda Clevenger
July 28, 2017
July 28, 2017
Facebook – 5 Star Review
Melvin Price
May 26, 2017
"The best in town! Highly recommend. Honest, trustworthy and responsive."
Sarah Gulati
Gulati Law
May 25, 2017
Facebook – 5 Star Review 
Wanda Pomaro Parisi
May 11, 2017
If you have been in business for some time or especially if you are a new business, you need to connect with Ivy at One Stop Consulting Shop.  She knows all the ins and outs that you do, and few you might not have thought of.  I have found that THOSE are the really important ones, and Ivy knows 'em.
Gary Gammon
December 12, 2016
"So, I have seen a LOT of people post financial questions here.  Payroll, taxes, etc.  I have a GREAT accountant and I checked, she does do business and has clients in many states across the country.  She is fantastic at helping to set up a financial foundation and loves to work with small businesses.  She is affordable and customizes packages to her clients.  If you are looking for help in this area contact Ivy Fivey with www.onestopconsultingshop.com.  She has been a dream and such a find for me.
Brittney Niquette
Completely Cleaned LLC 
October 27, 2016
"Ivy of One Stop Consulting Shop provides my company with accounting services as well as tax preparation services. She is our go to for any questions we may have regarding taxes or accounting, audits, classifications, payroll, and any other inquiries that may arise concerning how we transact business. Before we added Ivy to our team, we lost money because we did not know how to classify expenses, and how to maximize output and productivity. When I am considering expenditure, I have Ivy's voice in the back of my mind, and this helps me circumvent any liabilities to the company. She is truly invaluable to our company, we consider her an integral part of our team!"
Caroline Muthaisu
E&J Staffing Solutions Inc. 
October 26, 2016
"Ivy and her team do a great job! I highly recommend her services to anyone or any company looking to outsource their accounting. It helps to have a team of professionals supporting you every step of the way!"
Robert Rycyk 
October 11, 2016 
"Ivy and her team are wonderful. She is prompt, honest, detailed, and always there when you need her the most. I would not have it any other way for my small business. I constantly refer clients to her and they are truly relieved with the services she provides. I highly recommend her for your book keeping and tax preparation."
Sarah Gulati
October 10, 2016 
"Ivy's services at One stop consulting shop are great and for a fair price. She takes care of our business profit and loss as well as estimated tax payments. She has always answered all questions promptly and thoroughly. As a person with a fairly new business it is comforting to have good advice and help when we need it."
Steve Joy
Joy Pest Control 
October 1, 2016
"I remember when I was connected with Ivy. I was so small I wasn't sure if needed an accountant but growing enough I felt I needed some help with "the numbers". She has exceeded my expectations every step of the way. When I ask questions she is so great explaining things in a way that make sense to someone who doesn't really understand that side of the business. I also know that everything is in good hands with her and never feel the need to worry or wonder about payroll, taxes or anything else. Ivy is a dream come true for someone small in business like me and I know that as I grow she will be there to help me along the way. On top of everything else she customizes packages to the business and business owner rather than throwing a "one size fits all" price at you. Ivy is amazing, I would recommend her to anyone." 
Brittney Niquette
Completely Cleaned LLC 
October 1, 2016
"To whom it may concern, I have been working with Ivy and One Stop Consulting Shop for over a year now and could not be happier. My previous experience with an accountant was not a good one. Previously, I was a very small fish in a very larger pond. The only time that I heard from my previous accountant was right around tax time and that was it. The relationship with Ivy and One Stop Consulting Shop has been the complete opposite. Ivy is very easy to reach. She communicates with you the entire year. Answers all your questions in a quick and timely manner. I highly recommend using her business for any tax or accounting services. Thanks!" 
Dr. Richard Takanen
Living Well Chiropractic of Central Florida, Inc. 
October 1, 2016
"We recently moved to the US to start a new business and could not have got to where we are without the help of Ivy. She combines a professional service with a friendly approach and has been a constant source of advice and support. Ivy is always available to answer any queries we have and guide us through the process. Ivy genuinely cares about the success of her clients and I would have absolutely no hesitation in recommending her." 
Simon Harrison
SJH Enterprises
October 1, 2016 
"I was connected with Ivy of One Stop Consulting Shop through someone in business. When I started my business I didn't have an accountant. I started to wonder what I should be doing with "the numbers" and I couldn't get it off my mind. I feel very fortunate to have been connected with her. Ivy has really helped me establish that financial foundation that she talks about. Before her I had no idea if I had everything set up correctly and I couldn't stop thinking that I might be missing something. Now I know that all of my business finances are in order and that gives me great peace of mind. As a new business owner I was concerned that I may not be able to afford an accountant but she was able to customize a package to my needs and continues to work with me as I am growing. She has been such a great asset to have. "
Brittney Niquette
Completely Cleaned, LLC
August 29, 2016
"One Stop Consulting Shop has been a game changer in how I conduct my business. Thanks Ivy for your understanding and compassionate nature! I vouch for you!" 
Caroline Muthaisu
E&J Staffing Solutions Inc. 
May 12, 2016 
"I use One Stop Consulting Shop, LLC and have to say Ivy and her team/network are simply amazing. They take so much pressure off of me to focus on my business and sales! A+++++" 
Jason Wagner
Fun Times Bounce House & Party Supply Rentals LLC 
May 12, 2016
"One stop consulting is a pleasure to work with and dealing with my thousands of questions! I feel comfortable knowing that Ivy and her team are here to help me on my tax issues as well as monthly and quarterly bookkeeping. It is a great feeling to have a team like One stop in my corner working for me to help me achieve my goals. Definitely recommend their services!" 
Jason Wagner
Fun Times Bounce House & Party Supply Rentals LLC 
February 19, 2016 
"During my first year of business I was so caught up in business acquisition and not so much on financial planning and tax prep. When tax time came around, I was dreading the conversation. When I met Ivy with One Stop Consulting Shop I was still dreading the conversation, but she made it as painless as possible.  I met with her several times and she was very informative and made sense of my tax situation. I have a better understanding of my tax situation and planning ahead because of her hands on approach and educational approach. She clarified some of the myths and helped set me on the road to financial planning success. I do not feel the same dread as before when thinking of tax season because I know I have the professional knowledge and experience of One Stop Consulting Shop in my corner. 
I would highly recommend One Stop Consulting Shop for someone getting ready to start their business so they can start off correctly and to business owners that need help but are somewhat confused where to start. It is so reassuring to have someone you trust in your corner that can help secure your businesses financial planning while you are busy running and growing your business." 
Maulissa Rampersad
Rubber N' Glue Web Design 
August 24, 2015 
"So excited to be working with Ivy! She has saved me and my businesses! She makes life so much easier with her easy to follow business solutions. She will literally hold your hand throughout the entire process. Thank you, thank you, thank you!" 
Ami Brown
Shea Rose Photography 
May 15, 2015 
"Ivy! After 4 months of having you do our payroll it was so nice to finally meet you in person today! Thank you so much for coming out to our office and sharing tax and business planning information with us. You are a great presenter and you made boring tax conversation fun. Your class was wonderful resource for me and the agents in our office and I am sure they will ask to have you back soon- I know I will! You're TheBomb.com, Ivy! Thanks again!"
Stephanie Sousa 
February 4, 2015 
"Excellent advice from someone who really cares. Wonderful presentation; easy to understand and well-thought out. This young lady is a breath of fresh air." 
Susan Rosenberg 
February 4, 2015 
"Masters degree, trained, and used to run a multi million dollar budget for Wellington Parks and Rec. If you are looking for PERSONALIZED and professional tax service, give her a call! (I've known her 24 years, too)."
Ingrid Lee 
February 3, 2015 
"Ivy amazes me with her total depthand knowledge about beginning an endeavor and offering continuing guidance anddirection as aspiring entrepreneurs press on to a successful fulfillment oftheir dream. She could give a seminardirected to the accounting profession as to how to be a "complete" advisor to theirclients. Thank you for your insights!" 
Ed Hogan, Owner
Budget Professional Services 
January 27, 2015 
"RAVE! There is only one way to start a new business and that is the correct way. The only way a business can grow is with a strong and proper foundation. Ivy Fivey, who is the owner of "One Stop Consulting Shop, LLC"…(Facebook: RobnIvy Fivey) has helped me and my husband tremendously as we have started a new business. I do not know what we would of done without her. She has gotten us on the right path and has set up our books properly so that we don't have to go back and fix things later. Our business is growing and I know one reason is because of her. She has affordable rates and she gives you personal consulting time and answers every question that you have without making you feel like you don't know anything, she is very easy to talk to. If you have a business, or need an accountant or need someone to help you during tax season, we highly recommend her!!!!! She has been a great blessing to us!!!!"
2014 
Overall Rating – 5 out of 5 – Quick Books Training
"Ivy was very professional as well as very knowledgeable in this area. She took the time to understand my specific needs and was able to provide with me the best results. I look forward to working with her again! I would highly recommend her to anyone!"
2014 
Facebook – 5 stars
"My wife and I absolutely love working with Ivy. She is so honest and knowledgeable. She is always able to answer any question we ask in a timely manner. We love the connection between our businesses."
Eric Kearns
Virtuoso Cleaning Services 
2014
Facebook – 5 stars 
"I own a small business and I have no idea how taxes for a small business should work. I sat with Ivy Fivey and she was able to work with Kenneth Hoffman to help me set up a awesome tracking sheet for my business. I am now able to track all of my expenses, miles and hours with her guidance. I can't wait for tax season to roll around to show the One Stop Consulting Shop how much I learned from them!! Thank you and I look forward to working with you both again very soon." 
Jillianne Quiroz
Jamberry Consultant 
2014
"One Stop Consulting Shop has proven to be just that for me. When I had to take over our finances and many different entities, I felt overwhelmed. Then we found Ivy Fivey, and even as her logo depicts, she brought all of the pieces together for me into one cohesive whole. I have since introduced her to friends and family who know more about business than I do and their comments were, "She is 'spot on' from everything I can see." "I find her business advice and practices to be sound." "She is great, very knowledgeable, and I am so happy to know that you have her!" I am happy that we have Ivy too. She is friendly, more than helpful, and a true blessing to our business."
Batya Wootten, Director
Words of Hope 
2014
Book Reviews
I LOVE the book and am reading it every time I get a moment! There are dog eared pages and TONS of highlights! Awesome book! Thank you!  It's going to be on my desk permanently for reference!
Jennifer Vandevender, The Restormain Group 
This book is well researched and is a compact guide on what every new or beginning entrepreneur needs to understand and practice.   
Anonymous, International Real Estate Investor