Tax-Related Identity Theft: What It Is and How to Protect Yourself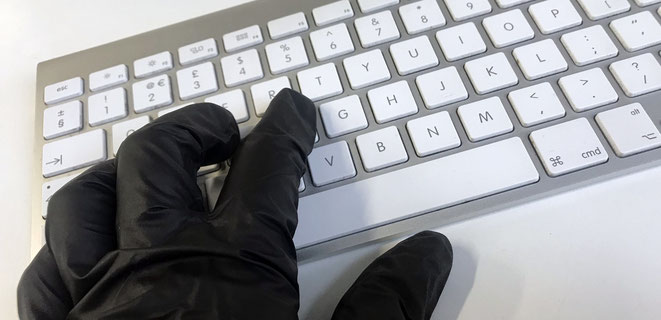 For an identity thief, the weeks leading up to the April 15 deadline to file taxes is like the holiday shopping season. Opportunities are everywhere. Whether by traditional mail or across the internet, a substantial amount of information is passed between you, your employer, the Internal Revenue Service, and even your accountant, and there are plenty of criminals dying to steal it. (This is one of the main reasons that, at One Stop Consulting Shop, we have a highly secure, encrypted platform for delivering and receiving documents.)
Once a criminal has all this data about you, there are many ways it can be used to make you a victim. At this time of year, for example, if a criminal intercepts your W-2 or 1099 form, they can file a fraudulent return in your name and have your refund deposited into a temporary fake account. They can also use it to create fake credit accounts and run up debt in your name.
In addition to intercepting your mail, one of the ways they attempt to get your info is by tricking you with fake emails, texts, or social media messages, claiming to be from the IRS. This should set off all kinds of alarm bells and red flags. The IRS will never contact you by phone, email, text, or social media and ask for personal information like your social security number, bank account numbers, or PINs.
Here are a few tips you should follow to minimize the risk of falling victim to tax-related identity theft:
Always open and read any correspondence mailed to you by the IRS. If someone has used your information in an identity-theft scheme, you should receive a notice from the IRS that you have been paid by an employer you don't recognize. Or, that you under-reported your income for that more than one tax return was filed using your Social Security number. If any of these happen, there's a good chance you are a victim of identity theft.



 

If you get an email claiming to be from the IRS and it's requesting W-2s or other tax-related info, the most important thing to remember is not to reply. Don't open any attachments or click on any links because they can leave your computer or mobile device open to malware. Forward the full email to the IRS at phishing@irs.gov and delete the original.



 

If you think you have been victimized by tax related identity theft, or any type of identity theft, contact your tax accountant as quickly as possible. They will know what to do or be able to point you in the right direction, depending on the circumstances of your situation.
At One Stop Consulting Shop, we're experts at working with businesses and providing all of their accounting needs, including taxes. For more information, please call us at 407-922-0918.