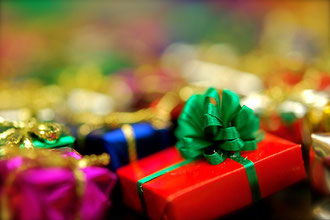 Every year, during the months of November and December, practically every business regardless of size is impacted by the holidays. For large companies – especially those in retail, like Amazon, Walmart, and Target – holiday planning happens throughout the year because it's when they do the bulk of their business.
However, small businesses are also affected by the holidays. For some types of business, it's a time when business picks up. Restaurants, spas, and small retailers make a lot of money during the holidays because their products and services can be part of holiday gift-giving and celebrations.
If your business usually picks up during the holidays, there are steps you should take to make sure you're ready. For example, promotional offers are a very successful strategy at this time of year. You can get the word out through social media channels, like Facebook, Instagram, or Twitter. And remember that, these days, online shopping is the norm, so make sure your website is set up as a secure e-commerce site.
Focus on products you can offer that the giant mega-retailers can't, especially if you have products the buyer can customize to make a truly special gift. Make the shopping experience as enjoyable and interesting as possible so people want to come visit you just because your shop is a fun place to be.
For other types of companies, business slows down because people take vacations from their jobs or are generally in a more celebratory mood while they're at work. This tends to be the case with professional services firms that sell to other businesses, including financial planners, group insurance agencies, or construction firms.
Business-to-business companies should take this time of year to say "thank you" to their customers. You can do this by giving them branded promotional items as a gift. For really big customers, it may be worth it to get something really special, like a gift basket or take the staff out to lunch. This is also a good time for promotions and special offers because many companies have rules requiring budgets to be spent by the end of the year. Just make sure that you won't run out of inventory and your fulfillment operation can handle it if your promotion is a huge success.
Most important, take time to enjoy this special time of year with colleagues, employees, customers, friends, and, most important, family.
At One Stop Consulting Shop, we're experts at working with businesses and providing all of their accounting needs, including taxes. For more information, please call us at
407-922-0918.