Keeping Your Employees Happy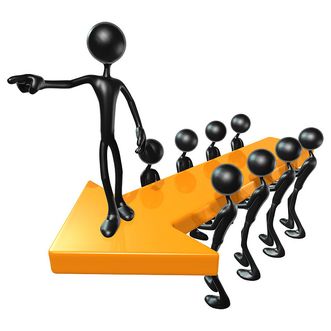 With Valentine's Day coming soon, it's a good time to talk about how you can keep your employees happy, motivated and productive. While there are a lot of factors that go into employee job satisfaction, the main thing to remember is that you have to show them a little love.
There's a common misperception that all you have to do to keep employees happy is to put a Ping-Pong table in the break room and stock a cooler with free soda. Not true. Those things are nice, but it takes leadership that focuses on being engaged with employees to make sure their needs and desires are being met.
To some business owners and entrepreneurs, this can sound like coddling. After all, you're paying them, right? Shouldn't that be enough? Well, that may have been true at one time, but it's not anymore. Today, employees want more fulfillment from their jobs on many levels. In fact, research has shown that being able to truly use their unique skills and abilities is very important to them, along with having a good relationship with their supervisor and other employees. As a leader in your business, your success is deeply impacted by the performance of your employees, so it's essential to help them feel fulfilled.
Leadership and Management
People often use the terms "leadership" and "management" interchangeably. They refer to anyone in a supervisory role as a leader or a manager without really understanding how they differ. Both roles are vitally important to your business success and each has an impact on employee satisfaction. However, there are important differences between strong leaders and great managers, even when you find both characteristics in the same person.
So what's the difference? Let's start with leadership.
Leadership is the ability to influence and motivate others to be successful at their jobs in a way that contributes to their organization's success. It's about people, and making them desire to excel at meeting their responsibilities. A good leader does this by being a good communicator and a good listener, striving to understand his or her employees and what motivates them.
A good leader is also a strong business strategist, who makes decisions on the overall direction of the business, then communicates those strategies throughout the company in a way that inspires employees.
Management is also a highly important function in any business. The manager is responsible for understanding the company's business strategies and processes and making sure that work is getting done toward those goals. This person makes sure the left hand knows what the right hand is up to, coordinating schedules and processes so that business operates efficiently.
Like the leader, a good manager is also a strong communicator, helping employees understand what is expected of them and offering guidance and coaching when it's needed. For most employees, this is an important key to job satisfaction.
So if you want to boost your employees' job satisfaction and help them become better, happier employees, reach out to them… each of them, individually, and strike up a conversation. Ask them if they're happy in their jobs and what could make them even happier. You never know what you might learn.