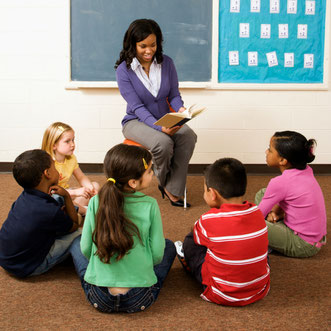 Teachers are an integral part of our learning system and with funding cuts, many times teachers end up spending money out of their pockets to supply items for their classroom.  Prior to 2018, teachers were limited to deducting $250 in expenses but there is a way to legally deduct more starting in 2018 if you itemize your taxes! 
Additional expenses of teachers have often been deducted as 2% miscellaneous itemized deductions, which are no longer allowed in 2018. Teachers paying amounts in excess of the allowable $250 "above the line" deduction may want to obtain a letter from their school (assuming it is a non-profit) that recognizes any additional expenses paid by the teacher as non-cash charitable deductions. The letter should state that the supplies were not used to benefit the taxpayer themselves, a summary or description of the supplies, a note that the teacher received no goods or services in return for the gift, and the teacher should maintain the receipts of items purchased showing the date and description of the amounts.
The law - Code Section 170(c)(1) defines a charitable contribution as a "contribution or gift to or for the use of a state, a possession of the United States, or any political subdivision of any of the foregoing, or the United States or the District of Columbia, but only if the contribution or gift is made for exclusively public purposes…" Since public schools are part of a political subdivision of a state, any contribution to a school, in either cash or goods, would be a charitable contribution.
If you have questions about how the changes in the 2018 Tax Law affect you, please reach out to us for advice so you can begin planning now for next year's tax return!