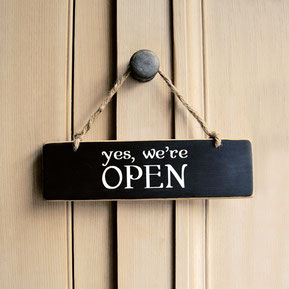 Yes, We're Open
We hope each and everyone one of you, your families, friends and neighbors made it though Irma safely.
Power has been restored and our offices are currently open and have resumed normal operations.
Some of our staff in South Florida have limited operations due to power and internet connectivity issues. If you have a specific question about your tax return extension deadline and whether there is currently an additional extension in place for you, please contact us directly.
---
Extension to File your Taxes:
Currently, the following counties have been identified for IRS Filing and Payment Relief per the IRS website which is being updated constantly.  Relief applies if you, your business or your tax preparer (where your financial records are kept) live in the following counties (as of 9/14/17).
https://www.irs.gov/newsroom/help-for-victims-of-hurricane-irma

The counties of Brevard, Broward, Charlotte, Citrus, Clay, Collier, DeSoto, Duval, Flagler, Glades, Hardee, Hendry, Hernando, Highlands, Hillsborough, Indian River, Lake, Lee, Manatee, Marion, Martin,  Miami-Dade, Monroe, Okeechobee, Orange, Osceola, Palm Beach, Pasco, Pinellas, Polk, Putnam, Sarasota, Seminole, St. Johns, St. Lucie, Sumter and Volusia.
---
Unreimbursed Expenses for Hurricane Repair May be Deductible!
If you had to pay out of pocket expenses to repair parts of your home and property that are not being reimbursed by your insurance, make sure to take pictures and keep receipts for the expenses as you may be able to claim this write-off on your tax return!  Document the improvements and keep proper records.
If you would like more information, please email info@onestopconsultingshop.com